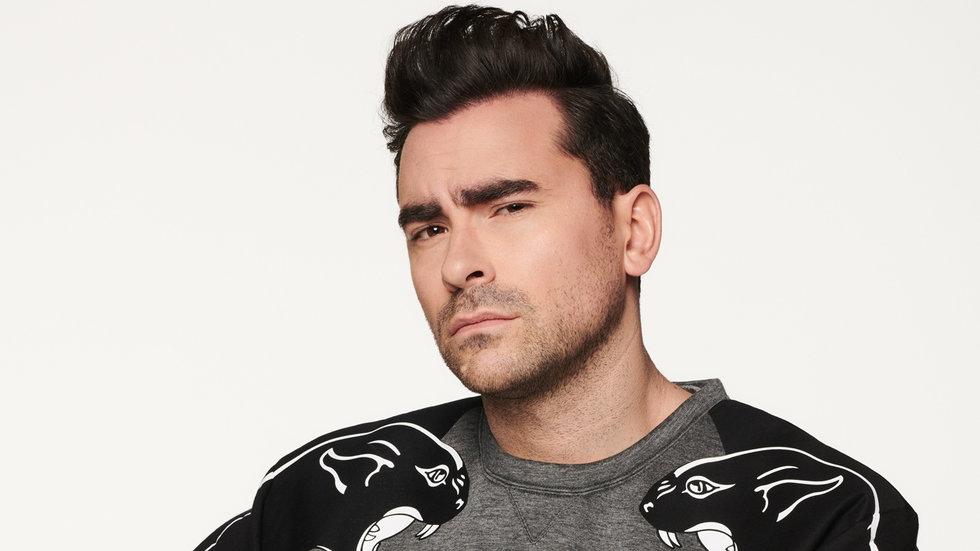 If you've watched the show "Schitt's Creek," you know the story of the Rose family's fall from grace.
The show hilariously follows the once well-off family as they navigate a new life in the small town of Schitt's Creek. The family learns a lot of life lessons along the way. They also learn a lot about navigating new careers.
---
One of the most remarkable career changes in the Rose family happens to David Rose.
If you watch the show, you know David is a truly unique character. His antics, attitude, and aesthetic are truly unforgettable.
And, like the true icon he is, David decides to do something drastically different with his career after moving to Schitt's Creek.
While there's a lot about life we can learn from David, there's also a lot about career we can learn from him, too. Here are five of the biggest career lessons we've learned from him so far:
When Life Knocks You Down, You Have To Get Back Up
David and his family were shocked when they went from being incredibly wealthy to living in a run-down motel in a small town.
Sure, they were down on their luck, and they wallowed in their misery for a period of time. David was arguably the one who wallowed the worst.
He was constantly putting down Schitt's Creek, and basically said he was miserable on multiple occasions.
However, he soon learned that he wasn't going to accomplish anything by sitting around in his misery. He decided to get out that room he shared with his sister and did something productive.
Gaining Experience Is Key For Career Development
What was that something productive David did? He went out and got a job at a boutique called "The Blouse Barn."
Was it the most glamorous job he's ever had? Definitely not. However, he learned a lot on the job.
David brushed up on his customer service skills, learned to manage a store, and even negotiated a deal that earned the store (and ultimately himself) some major cash.
Had he not gotten out of his bed and gained experience in this store, he may never have taken the next big step in his career.
It's Never Too Late To Start A New Career
Before moving to Schitt's Creek, David managed several art galleries. But, as you can imagine, there wasn't much of an art scene in the tiny town he called his new home.
So what was he supposed to do? Stay in his motel room all day and pout?
No. Instead, he took the experience he gained from working at The Blouse Barn, combined it with his other skills, and started his own business.
David opens up Rose Apothecary, a store that sells a bunch of items, ranging from lotions to coffee. As David explained it, "it's a general store, but also a very specific store."
Know Your Personal Brand & OWN It 
David Rose is very self-aware. He knows his strengths, and definitely knows his weaknesses.
He knows who he is as a person and that shows through his business.
David isn't afraid of who he is, and his unique personal brands makes him and his business stand out from others.
Anyone who walks into Rose Apothecary gets that David put a lot of hard work into it. Each label, color scheme, and random (yet perfect) item was selected for a reason.
Having that amazing sense of who you are and how you want your business to be perceived is essential to thrive as a business owner, and as a person.
Sometimes it's all about how you brand yourself, and if there's one person who knows how to brand themselves effectively, it's David Rose.
Never Give Up On Your Career Goals 
Once David had a vision for Rose Apothecary, he didn't give up on it.
People questioned what his business was, and how it would stay afloat in a town like Schitt's Creek. But he didn't let that stop him from going through with his career goals.
The result? David runs a successful business in town (with help from Patrick, of course), proving that he can successfully change careers and thrive in his professional and personal life.
Was owning a general (but also specific) store in a small town in his career plans at first? Definitely not.
However, he rolled with the punches life threw at him, and was able to achieve more than he thought possible.
There's a lot we can learn from the entire Rose family when it comes to career.
Johnny and Alexis Rose also took on new career ventures, with Johnny helping run the motel and Alexis starting her own public relations company.
And we can't forget about Moira. She went from actress to town council woman. Talk about a change!
This is a family that's gone through a lot of career changes, and has come out better because of those changes.
Now, are you ready to change careers, or need help looking for your next big gig? Join our program and start the next chapter in your career story today!
Related Articles Around the Web
From Your Site Articles